Bitcow: App for the tokenization of agricultural resources
THE COMPANY
OpenBit is a technology business founded in 2018 with the aim of democratizing access to different businesses that present high entry barriers due to their need for capital, information and knowledge. Its objective is to promote the financial inclusion through the tokenization of real assets traded on the digital platform, and to track the investments performed. Likewise, it seeks to become an investment and savings alternative, since it allows to participate in a greater business with small amounts.
THE CHALLENGE
The company sought to develop an investment alternative for savers wishing to diversify their assets in a safe and efficient manner, facilitating their access to the livestock sector, a business that requires knowledge, time and economic resources. With a clear business model, OpenBit needed a digital platform that could support future growth and the possibility to develop new digital tokens.
THE SOLUTION
With the aim of understanding the business in depth, we performed a benchmark of digital products offered by the agribusiness industry and performed an analysis of the cryptocurrency industry. In addition, so as to get to know the needs of future users, we analyzed their behavior with the product, conducted interviews, observations and workshops of co-creation along with the customer. ​
Once the digital product capable of meeting the expectations of potential users was defined, we created a platform using microservices in .NET on a front end developed in Angular, all hosted in the Microsoft Azure cloud.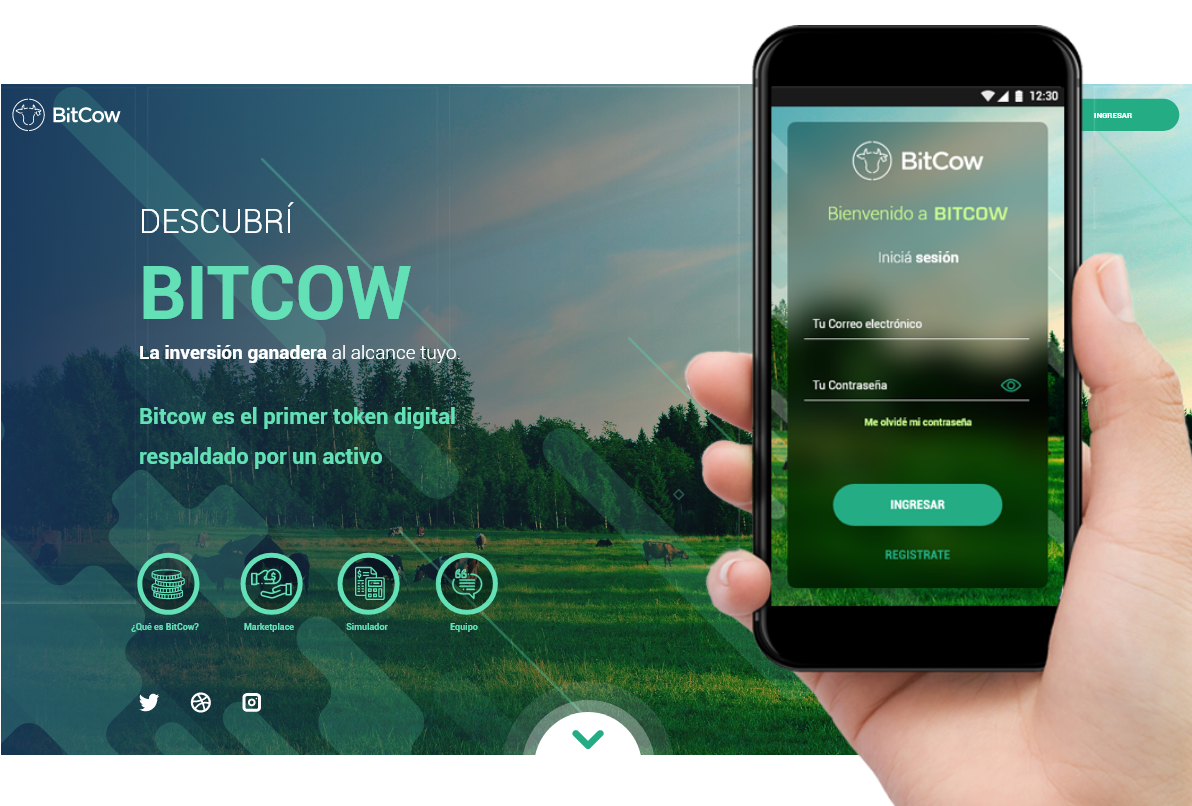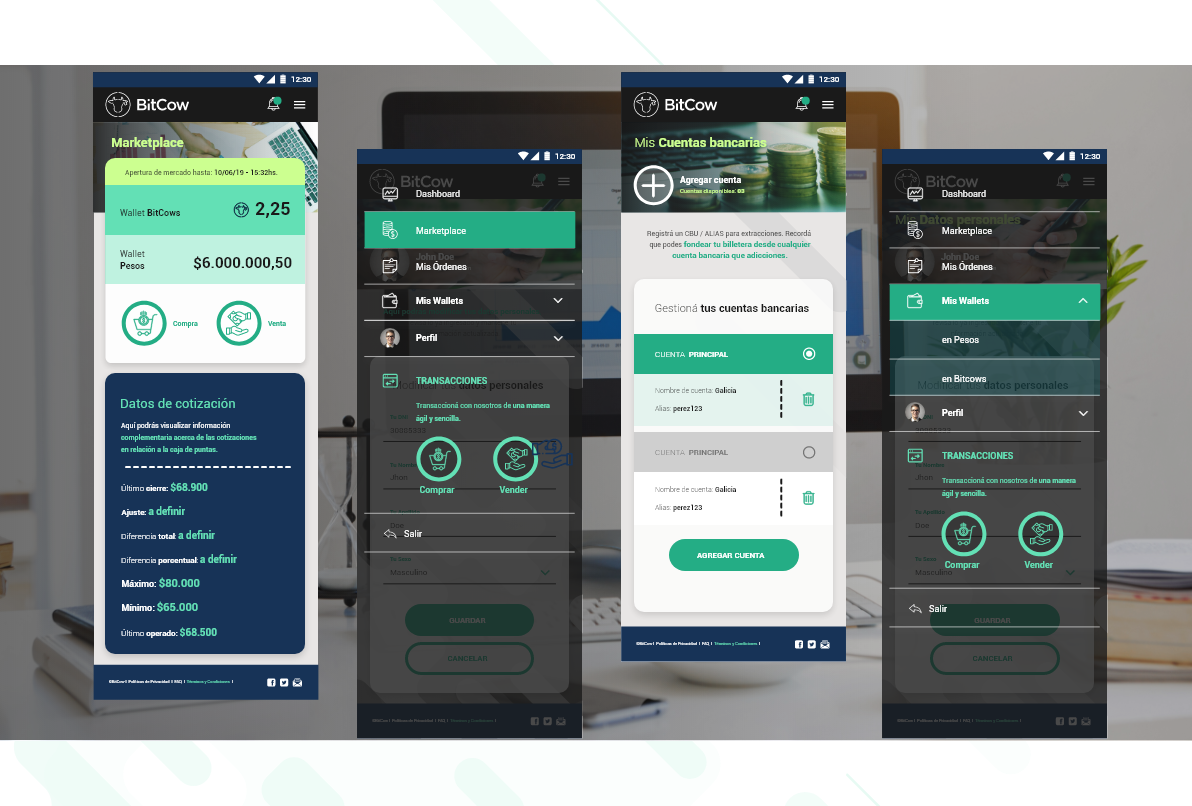 BENEFITS
Scalable platform agilely adapted to the expansion of operations in Uruguay, Paraguay and Brazil, among other markets.
Very satisfactory customer experience for more than 6000 active users.
Platform ready to accompany the business growth.
Platform launch faster than expected due to the methodology of work used.