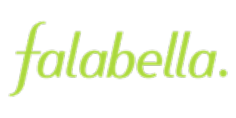 Cloud application for sales at Falabella stores
THE COMPANY
Falabella is a Chilean store founded in 1889, and one of the largest and most consolidated companies in Latin America. It develops its commercial activity through several business areas, being the biggest ones: the department store with large surfaces, home improvement and construction, CMR commercial financing company, bank, travel and insurance.
THE CHALLENGE
Falabella sought to strengthen the relationship with their suppliers, in a way that both parties would benefit during the commercial process.
THE SOLUTION
Baufest developed a web and mobile application (PWA) with a microservices-oriented architecture, using the cloud technology stack of Microsoft Azure. With this improvement, Flabella's suppliers can manage the work performed by the store´s promoters, providing them with the sales and productivity markers of their products.
BENEFITS
• Provision of new sales and productivity metrics.
• Higher level of control over the tasks performed by the store's staff.
• Better brands relationship management.