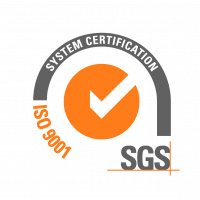 Since 2004, Baufest Argentina has certified our software service management processes with ISO9001:2015. To see the certificate, click here.
The Executive Management office is committed to follow this Quality Policy, as well as the applicable regulations and legal requirements by designing, maintaining and continuously improving its Quality Management System, through the following pillars:
Genuine added value: to help our customers to achieve their strategic business goals by providing them with high quality, valuable, creative and innovative solutions.
Long term relationships: to build strong and long term relationships with our customers, suppliers, business partners, colleagues, and especially with people who work for Baufest.
People: to recognize people who work for Baufest as the most valuable. That is why we stimulate their personal development promoting professional growth, initiative, teamwork and commitment.
Way of working: to develop and improve our ways of working and to be valued and distinguished by them.
Economic sustainability: to make our activity economically sustainable, long-term and based on principles of transparency and honesty.
Responsibility: to make sure that our activity makes a responsible use of resources and the environment, within a framework of respect for the communities in which we operate.
Industry development: to collaborate to develop and professionalize the software industry in the communities where we operate.
Effective date: March 7, 2016