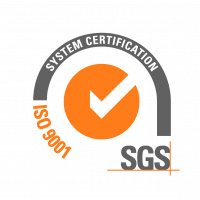 Management is committed to complying with this Quality Policy, as well as the applicable regulatory and legal requirements of Baufest, designing, maintaining and continuously improving its Quality Management System, through the following strategy:
Our mission: to create exceptional digital products focused on people that generate a real impact on the business and its users.
Our vision: to be the preferred strategic partner of leading companies to evolve their businesses with technology.
Our purpose: to improve people's lives with technology, leaving a positive mark on society and on the business of our clients.
Our culture:
Closeness: especially with our clients and with each other. Based on our People-Centered Technology Principles, we seek to develop and build more humane technology.
Creativity: Using our inventiveness, we seek to create original and valuable solutions. One way is our internal program for continuous improvement (Bauzen) of processes, products, and services.
Quality: in everything we do. Our software service management processes are certified with ISO9001:2015 at Baufest Argentina, Uruguay, Chile, Peru and Mexico.
Commitment: carrying out our purpose with love, responsibility, and a long-term perspective.
Our strategic pillars:
International eXpansion: extend our footprint internationally, in income and teams. With the US as our number one priority.
Better connections with our clients (better client conneXion): focus on our best clients. Less and better. To consolidate long-term relationships, business volume, relevant solutions, added value and ensure mutual growth.
Excellence in our services (eXcel in our services): we want to be requested by our clients every time they need to optimize their business processes by creating a complex digital product that supports it. We are committed to end-to-end solutions at Baufest; given by a coherent and integrated proposal that includes all our practices.
The best experience for our people (best eXperience for our people): develop our people and expand our teams with challenging and innovative opportunities. We want to offer real and deeply rewarding opportunities at all levels.
Growth and profitability: make our activity economically sustainable, long-term and based on principles of transparency and honesty.
Effective date: April 14, 2023 .
Quality objectives for BY23 (July 2022 to June 2023)
The quality objectives for BY23 are organized according to the four strategic pillars of Baufest. They are as follows:
Growth and profitability
Become 1,025 Baufesians by the end of the year.
Meet the 61% gross margin target.
Achieve a business profitability of 10% after taxes.
Grow reaching 1,468 M hours of services.
Invoicing to less 58.4 M USD.
International expansion
Achieve an internationalization of 51% considering billing outside AR and AR export.
Achieve an internationalization of people at 47% considering people outside AR.
Better connections with our clients
Client Satisfaction: maintain Customer satisfaction above 90% considering the responses received.
Achieve an average price per hour of $47 USD.
Excellence in our services
Generate and present 8 end-to-end proposals to customers.
Maintain above 80% satisfaction of the internal Units measured by the Internal Satisfaction Survey.
Implement a systematic scheme of process audits to achieve internal improvements that impact the service we provide to our internal and external clients.
The best experience for our people
Achieve a score greater than 80 points in GPTW.
Reduce annual employee turnover to 30%.