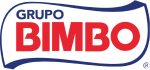 Development and evolution of commercial applications for massive consumption
THE COMPANY
Grupo Bimbo is world leader in the bakery industry, both in terms of production and sales volume. Through its 199 plants located in America, Africa, Asia and Europe, they produce and distribute fresh and frozen breads, cookies, cakes, muffins, among others.
THE CHALLENGE
Develop and support commercial applications in each of the countries where the group has operations.
THE SOLUTION
From Mexico, Baufest has been developing business applications and providing support for over eight years. This service is provided to over 16 countries in extended office hours and covers operative needs at a global level.
BENEFITS
• Agile transition between development and productive environment
• Autonomy in management and direct relationship with the end user
• Optimization of the budget by having a centralized team