ADAPT TO CHANGE TO GO FURTHER
Behind every digital project is a strategic purpose that requires a large economic and resource investment.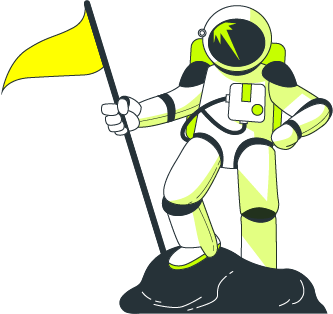 The absence of a change plan, ineffective communication and not involving people at the right time, can lead to users to not see the value of the new solution, creating a preference to remain in their comfort zone or mistrust the reasons for the change, this will result in any technological implementation to fail.
OUR PROPOSAL
We ensure that the IT and business areas that are transitioning or starting digital projects ensure change adoption for the people affected, avoiding any friction that can naturally occur in these transitions.
DIGITAL ADOPTION STRATEGY


Our Digital Change Makers join in the discovery and implementation of the solutions creating a strategy that is based on the following pillars:
Current state of the situation diagnostic.
Coaching and mentoring to sponsors.
Early involvement of all project participants.
Transparent and effective milestone communication.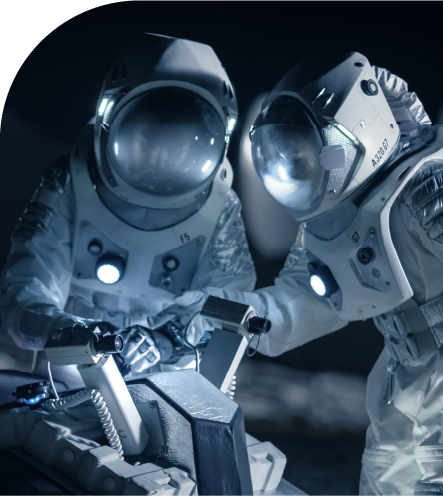 The process includes 4 tracks that must be carefully addressed, adapting them to the needs of each organization.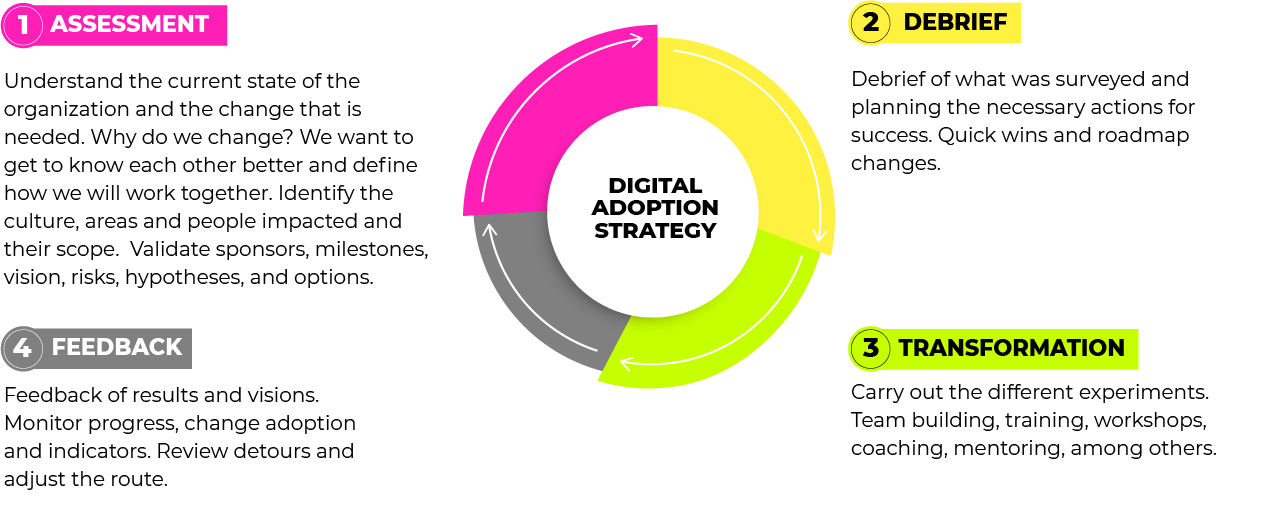 Our experience developing and implementing digital products allows us to know where the focus of resistance is and how to reach teams at the right time.

Ensures the purpose for which the project is carried out delivered upon.

Achieve an agile, lasting, and effective change that replaces old habits.

Optimize communication and training.

Unifies processes and provides clarity on tasks, avoiding rework.
CONTACT US
So that your team or technological project leaves a lasting mark on your organization.