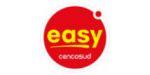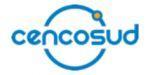 Migration of Easy e-Commerce to the cloud
THE COMPANY
Easy is Cencosud's home improvement business unit, a pioneer in the development of a new market and leader in the industry. It operates in Chile, Argentina and Colombia through which it commercializes products for the building, remodeling, equipping and decoration of homes and gardens.
THE CHALLENGE
Easy had to migrate to the Amazon Web Services cloud and its entire e-commerce platform in Argentina. Furthermore, and to achieve this goal, the company had to come up with the infrastructure necessary fast and in an automated way for the development teams.
THE SOLUTION
Baufest, together with the customer's teams, worked in the development and implementation of the infrastructure on the AWS cloud, with different segregated services for the migration of the e-commerce platform. Hence, the automatization of all the cloud infrastructure deployment was achieved, improving the work processes with DevOps methodologies.
BENEFITS
• Effective and dynamic processes.
• Better response time and development teams deploy.
• Reduction of licenses costs.
• Reduction of monitoring and control efforts.
• Technological updating.