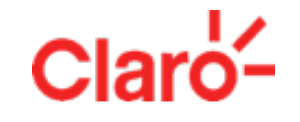 Claro: Processes optimization with RPA
THE COMPANY
Claro is a subsidiary of America Móvil, the leading telecommunication services provider in Latin America, operating in 18 countries in America and 7 in Europe. In Argentina, the company has the largest and broadest 3G technology in the entire national territory, and it holds the largest market share of the market.
THE CHALLENGE
Claro's Quality and Process area needed to make the operation of the company´s different processes more efficient, implementing improvements through technological supports as expeditiously as possible.
THE SOLUTION
Baufest developed a RPA (Robotic Process Automation) automation service applied to different initiatives such as entry and exit ports, update of the customers' tax information in AFIP and back-office tool integration with SAP, among other operations.
BENEFITS
• Time saving.
• Cost reduction.
• Higher level of availability to perform high value-added activities for the business.