Baufest Digital
Products Agile
Teams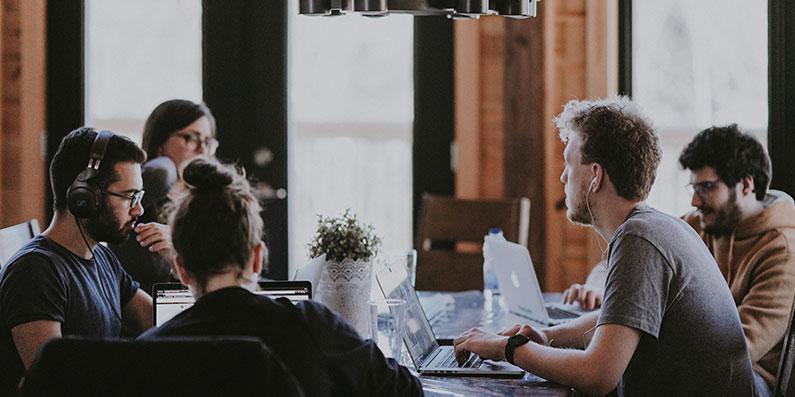 01.
High performance
multidisciplinary teams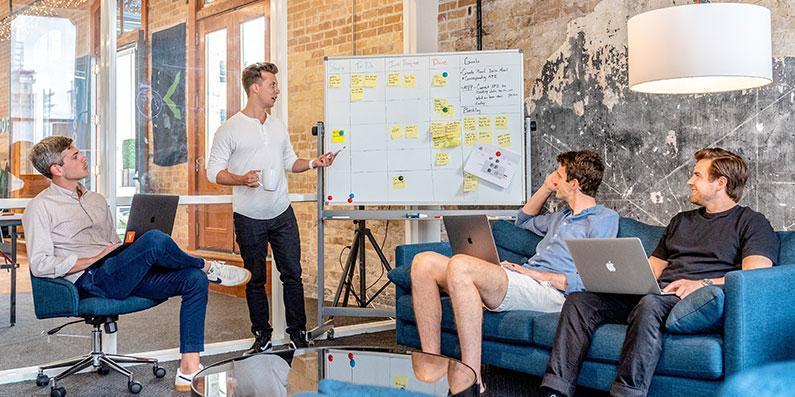 02.
integrated by
independent squads.
These squads are formed
by specialists in
practices such as: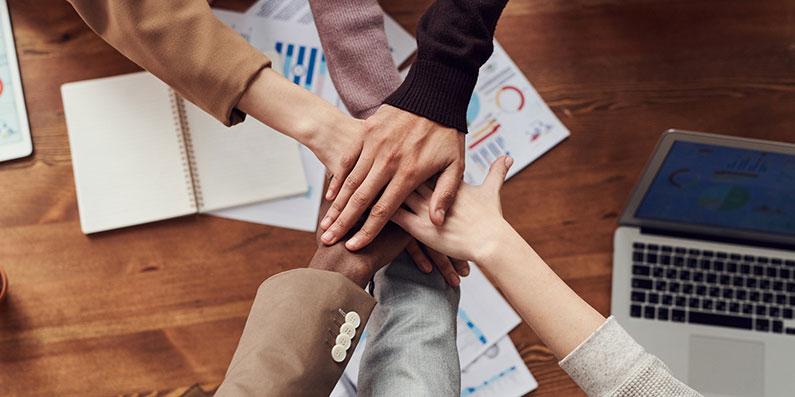 03.
UX Research, Software
Development, Agile
Coaches, DevOps
Specialists y QA Automation.
Our management model
End to End RESPONSIBILITIES
Talent Management
We guarantee the learning process and continual transfer of team knowledge, enabling product evolution, independent from the individual.
Autonomy and own capacities
We break from the model of IT as a service area for multiple projects and its dependency on other areas of the organization.
Government and report
Co-government of the partnership between Baufest and the client to release to key roles into daily management.
Continuous improvement management
Definition and development of the product at the same time in order to obtain dynamic and continuous feedback.
End to end product
responsibility is included within DPAT.
Each squad has its own backlog and infrastructure-specific responsibilities (devOps, design, QA, etc.) and by functionality.
All dependencies are given among squads, with the common goal of completing the product.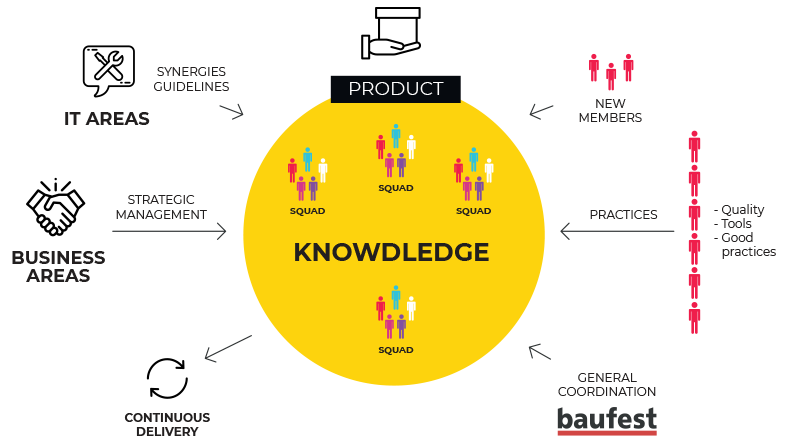 Our People, Data and Operations practices team provide project support by creating an extended team covering the different technologies and methods to confront any challenges that may arise.
Case studies
Our vast experience developing first version software has made us specialists in the implementation of new products, with newly-created agile teams, dedicated to the development of MVP in parallel to the rest of the IT organization.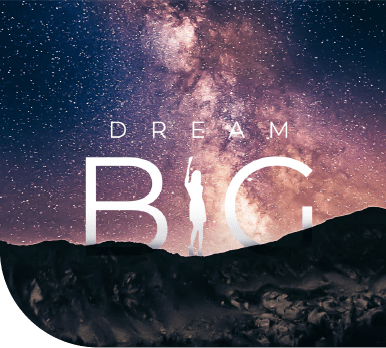 If you want to launch your most ambitious
digital products in record time